No $ Down
Bankruptcy
Most clients are able to...
Stop collection harassment

Stop wage garnishment

Get rid of credit cards

Dispose of medical bills

Stop foreclosure

Prevent repossession

Lower monthly bills

Wipe out your debt
Do You Qualify for Bankruptcy?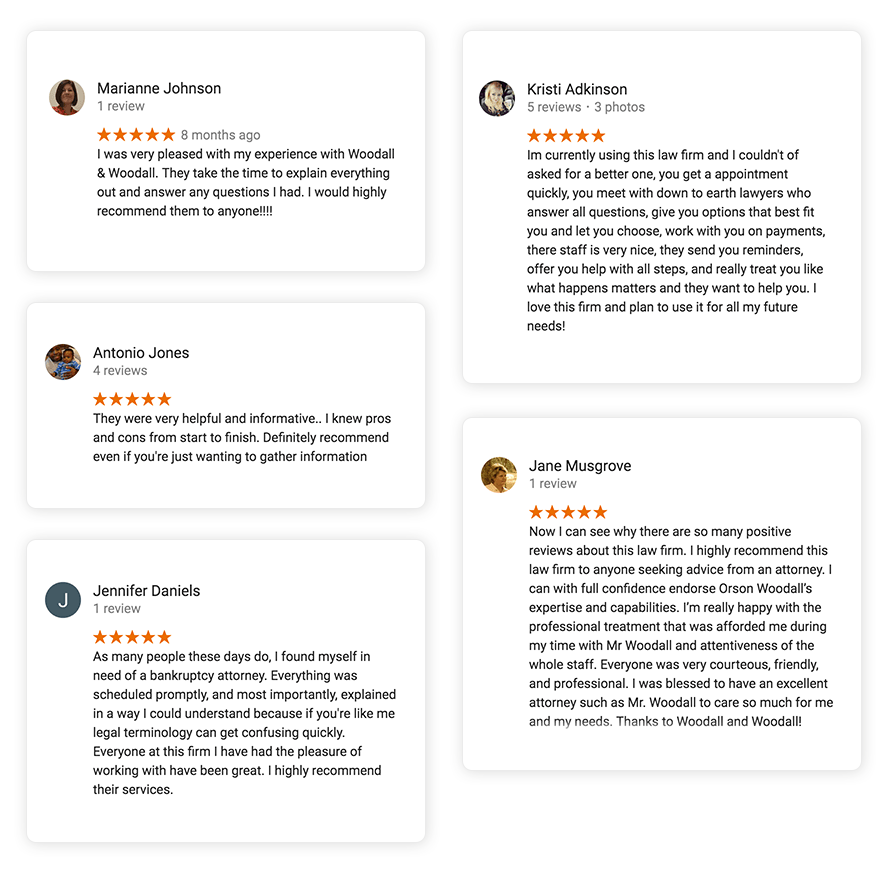 Over 22,000
Clients With
Fresh Starts
We had never experienced the "journey" of personal bankruptcy and we were relieved that someone of your expertise was available. It was a great comfort to have someone of your integrity and character guide us during this difficult period.
- Glenda