Featured Testimonial
Over 22,000
Clients With
Fresh Starts
We had never experienced the "journey" of personal bankruptcy and we were relieved that someone of your expertise was available. It was a great comfort to have someone of your integrity and character guide us during this difficult period.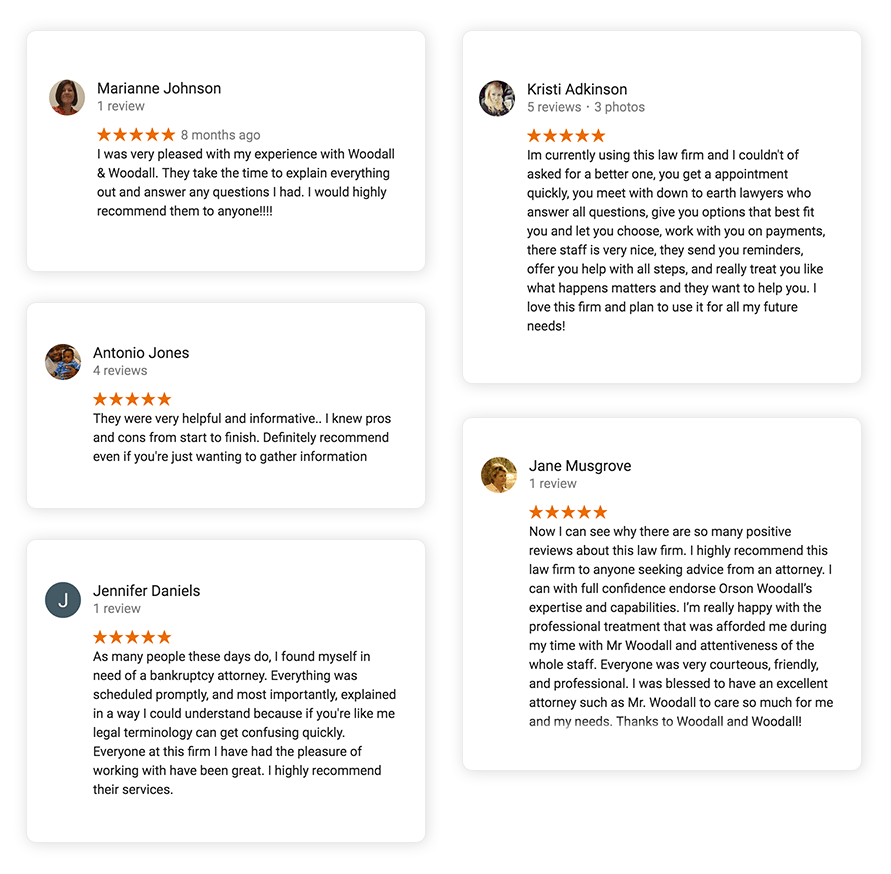 What Our Clients Say
Dear Mr. Orson I just got through reading your book, you don't know how much I enjoyed it. After talking to you and reading this book, I feel so much better. Thank you for taking me on as a client and also making me feel comfortable when we met. Have a blessed day. One thing I ask if you please keep me and my family in your prayers.
Everything was done promptly , the staff and everyone was nice and very helpful!
Great people. Never been to an attorney's office where everyone was so nice and helpful.
Awesome job!! Awesome People to communicate with anytime you have a question always prompt at returning calls awesome job!
Very helpful and efficient answered all any any questions that was asked and made me feel comfortable and I was very satisfied.
I'm so blessed that someone recommended that I go to Woodall & Woodall. They are absolutely the best there is.
Help Out Someone Who Needs Us. Let them know how we did.