Use these tips to save money on groceries this holiday season.
---
There are a number of ways to save money when it comes to grocery shopping. Everyone has to buy groceries. However, few people realize that even saving a few dollars can add up. This is especially important during the holidays. Here ten ways to lower your monthly grocery bills:
1) Shop less
The more time you spend in the grocery store, the more likely you'll make impulse buys. Have you ever gone back to the grocery store to get one item and just came out with that one item? Of course not! You always buy more things that caught you eye. It all adds up.
2) Pay in cash.
Bring just the amount of cash you need for your groceries. You'll never go over budget and you'll never incur an overdraft fee.
3) Don't spend money on pre-packaged snacks.
They are expensive and not healthy. Opt for less expensive fresh fruit like bananas or apples. Bonus, these are easy to throw in your bag and keep on hand to avoid convenience store purchases later. Buy oatmeal in bulk, not the little microwave packets (which are also full of added sugar.)
Save these tips for your next trip to the store. Fill out the form for a free copy.
4) Plan your grocery shopping around sales.
Most stores list their specials on the internet on in a free app. It's easy to compare and get the deals. If you can get just a $15.00 saving a week, that adds up to $780.00 a year.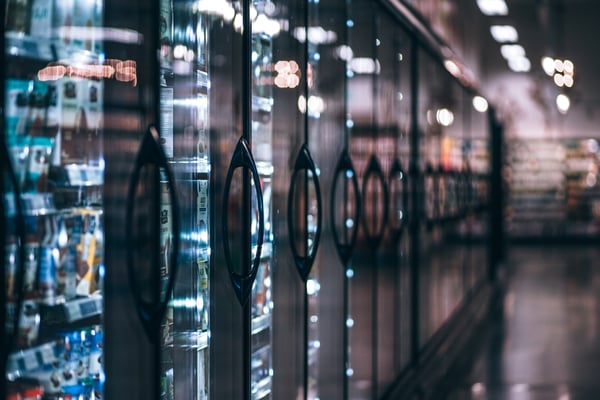 5) Go online or use the paper for coupons.
Coupons really work. I was behind a Lady at the store a few weeks ago and she had two buggies loaded up. Using coupons she spent only around $30.00 cash. I was stunned. It takes effort to do this but it pays off. Make sure to only use coupons for items you normally buy or will use — otherwise you're still wasting money.
6) Shop seasonally.
When fruit and vegetables are in season, they are much less expensive. Buy your meat when its on special and plan to freeze what you don't need right away. Most cuts freeze very well for up to at least three months (some can go longer.)
7) Choose generic brands.
Often, the generic brand is just as good or better than the more expensive name brand. Go generic, especially when it comes to packaged foods like cereals, canned goods, broths, paper products, and snacks.
8) Always look at the per ounce price on the shelf prices.
Bigger is not always cheaper. Be sure to look on the very top and bottom shelves, that's often where cheaper items are displayed.
9) Make a list.
Look at your schedule for the upcoming week and plan out your meals. Check ingredients you already have versus what you need. Write down your list and commit to sticking to it in the store. If it's not on the list, it doesn't go in the cart! This helps avoid costly impulse buys.
10) Consider trying new high-nutrition, low-cost foods.
Instead of expensive meats, opt for beans, lentils, eggs, peanut butter, or canned fish. Frozen fruit and vegetables are rich in nutrients and less expensive than their fresh equivalents. Potatoes always make for a cheaper, low-cost option, whether as a side, casserole filling, or a main like loaded baked potatoes.
Good luck on your Christmas shopping and have a Merry Christmas.