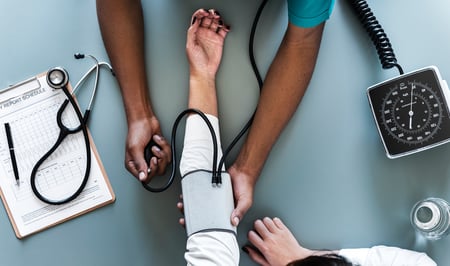 Medical bills - we all have them. These days it doesn't really matter if you have health insurance or not. If you have health insurance, you're going to have a deductible. If you don't have insurance, you're certainly going to be left with a hefty medical bill. So what happens when you start falling behind on your bills and suddenly you can't pay down those medical debts that are adding up?
There are two ways to discharge your medical debt in a bankruptcy:
Chapter 7 allows the opportunity to discharge all of your medical debt, alongside other unsecured debt, in a period of 4-6 months. As the most common method, chapter 7 is also the easiest way to rid yourself completely of the hospital bills. According to this website, (www.fool.com) the statistics are quite scary for people with health insurance who are delinquent ! The challenge of paying down medical debt leaves some unfortunate outcomes for those desperately trying to alleviate what they owe:
42% of those under 65 with insurance admit to getting

side jobs just to pay down their medical bills.

63% end up cleaning out their savings to satisfy their debts

.
Essentially, chapter 7 wipes out all of your unsecured debts and lets you begin fresh. There is no better way to rebuild your financial foundations than to tear down the older ones and begin anew.
Chapter 13, on the other hand, affords you the opportunity to pay back a portion of the debt over a period of 5 years (while keeping your assets), and to discharge any leftover debt by the end of the case. This does not require you give your assets back. So for those who have assets they want to keep, this is the best option. The best part, you can normally discharge medical bills in a chapter 13 without paying the provider anything, and for the duration of your bankruptcy, your creditors can take no action against you.
Getting your wages garnished?
Do you have judgments against you?
Being harassed by collection agencies?
Medical debt is without a doubt one of the biggest reasons debtors end up filing bankruptcy. But you honestly shouldn't wait until you're being garnished, and you certainly don't have to put up with the harassment.