You Can Turn To Our South Georgia Tax Debt Lawyers For Help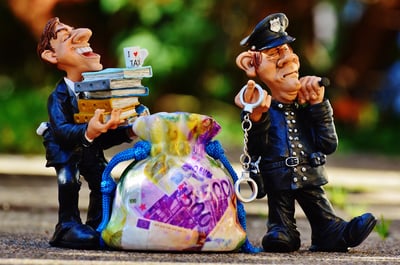 If you have debt on unpaid federal taxes, there may be a way to discharge it. Certain types of tax debt are dischargeable in bankruptcy so it is important to speak with a lawyer to determine whether your tax debt is eligible.
You can rely on the knowledgeable bankruptcy attorneys at Woodall & Woodall for help. We have represented more than 22,000 people in south and southwest Georgia bankruptcy filings. We will review your tax debt and discuss ways to reduce or eliminate it. Please speak with one of our lawyers today to learn more about tax debt and bankruptcy.
We operate out of our home office in Valdosta and travel to surrounding communities to reach clients who need our help. Whether you are in Tifton, Thomasville or beyond, we will work with you to ensure you have access to the legal representation you need.
Some Taxes Are Dischargeable
Under federal law, you can discharge tax debts that meet the following criteria:
They are more than three years old.
They have been assessed more than 240 days prior to filing bankruptcy.
You must have filed the taxes.
They must not be associated with any tax fraud.
If you are not sure your tax debt is eligible for a discharge, just discuss it with us. Even if it cannot be eliminated or reduced in bankruptcy, we may be able to suggest alternative options for you.
Contact The Firm Today
For a free consultation, please call our office in Valdosta today at 229-247-1211. You can also complete the online contact form if you prefer.
We are a debt relief agency. We help people file for bankruptcy relief under the Bankruptcy Code.