Vehicle Repossession Can Seriously Affect Your Well-Being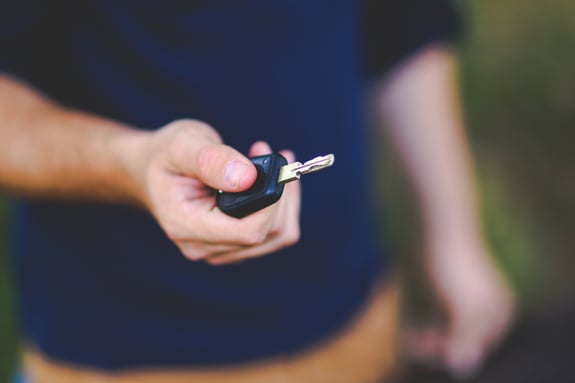 Georgia is a nonjudicial repossession state, which means creditors do not have to go to court to take your car. In fact, creditors are allowed to repossess your vehicle even if you're not behind on payments yet. They can take it back just for suspecting that you may have trouble paying the loan. Without a car, how will you get to work or live your life? With a car repossession, your well-being could very well be jeopardized.
If your car or truck has been repossessed, the attorneys at Woodall & Woodall may be able to get it back. However, you need to call us now so you don't miss the deadlines. Creditors are supposed to keep the vehicle for 10 days before they sell it, so there is only a short period when you can get your car back.
Our firm is located in Valdosta, Georgia, but we travel throughout the southern part of the state to serve our clients. If you live in Tifton, Moultrie or beyond, we can help, but timing is critical. Talk to a lawyer today. Call 229-247-1211.
Will Bankruptcy Help With Auto Repossession?
Filing bankruptcy can stop repossession temporarily or permanently. If you have dischargeable debt such as credit cards or medical bills that are keeping you from being able to pay your auto loan, filing Chapter 7 bankruptcy will eliminate the unsecured debt. Then you can reaffirm your loan with your auto lender and continue making the payments.
If you need time to catch up on auto loan payments and other secured debts, Chapter 13 bankruptcy is a better option. Because car loans are secured debts, you must keep making the payments to keep the car. Your loan payments can be combined with other payments under Chapter 13 into an affordable repayment plan of three to five years.
After reviewing your debts and assets, our lawyers will discuss whether bankruptcy is right for you and, if so, which chapter would be best.

Call Us Today So You Don't Miss The Deadline For Getting Your Car Back
In Georgia, you can usually (not always) get your car back within 10 days of repossession. But you have to act quickly or they could sell it at auction. For a free consultation by phone or in Valdosta, please call 229-247-1211 or contact us online.
We are a debt relief agency. We help people file for bankruptcy relief under the Bankruptcy Code.